News from Beach Hut Studio
Beach Hut Studio provide marketing, communications and web design services for UK small businesses. The business has grown significantly over recent years and, where the work is not confidential, we provide selected news updates here.
2015 News
New website for Chris Barnard Fitness in Brighton
Beach Hut Studio has developed a mobile friendly website for Chris Barnard Fitness, a personal trainer who runs classes and 1-2-1 sessions in Brighton and Shoreham-by-Sea. Read more»
2014 News
New logo and branding for International language School
Beach Hut Studio has developed a new branding and logo for English Language Homestays, the Sussex based International language school. The brief was to develop a younger look that would appeal to teenager students as well as their parent and foreign agents. The new colourful logo has been well received and the branding is now being rolled out across the business. Read more»
Marketing support for Shoreham Chiropractic Clinic
The West Sussex based Shoreham Chiropractic Clinic has asked Beach Hut Studio to assist them with their online and offline marketing over the coming year. The ongoing work will range from developing product literature and point of sale material to the website and social media posting.
New logo and branding for RT Maintenance
Beach Hut Studio have developed a new logo for gardens and grounds services experts RT Maintenance. The Sussex based business are delighted with their new logo and have commissioned Beach Hut Studio to develop there new website. Read more»
New logo, branding and website for Shoreham Bonfire
Beach Hut Studio has finished a complete re branding of Shoreham Bonfire Society's logo, branding and website in preparation for the 2014 event. The new look is designed to appeal to the family audience and potential sponsors, the first year in which sponsorship has been offered.
New website for Dog Trainer in Sussex
Beach Hut Studio has completed the launch of a new website for Muttley Matters, a dog training school near Horsham, West Sussex. Muttley Matters that helps owners deal with dog issues including separation anxiety, excessive fears, or simply wanting their dog to make friends easier.
The new mobile friendly website which was designed, developed and hosted by Beach Hut Studio includes an image gallery and secure contact form.
Website for cottage owner in Northumberland
Beach Hut Studio has built, from the ground up, a website for Honeysuckle Cottage in Norham, Northumberland. The project included developing branding, logo, design style as well as building and supporting the website.
The website features an informational slider on the home page, cottage and Northumberland image galleries, live weather forecast, location maps and a secure contact form. Read more
New local ads for English Language Homestays
Beach Hut Studio has developed a new local advertisement for the Brighton and Shoreham based language school. Building on the branding developed for the website it features bright colours and attractive photography. Read more
CRM for small businesses
Stuart Lanham, Beach Hut Studio MD, has written a blog on why small businesses should invest in CRM for the Smart Cookie Marketing website. Read the article
New blog developed for T-shirts2u
Beach Hut have developed a Wordpress blog to support the T-shirts2u website. The Milton Keynes based personalized clothing and merchandising specialists will write content for the blog with Beach Hut administrating the site following its set-up. Read more
Unhappy with your DIY website?
If you are struggling to make your DIY website work, you are not alone. An increasing number of people that take this route find it lot harder and more time consuming than they realise. Check out our latest blog on 'when a self build website is not the answer' for some alternative approaches.
T-Shirts2u delighted with website built by Beach Hut Studio
We have received positive feedback from our newest client following the launch of their new website. Kris Fisher of T-Shirts2u near Milton Keynes comments:
"Stuart at Beach Hut Studio has done a brilliant job of our new website, he helped with ideas, content and nothing was too much trouble.
We are delighted to have found and worked with Beach Hut Studio and will continue to do so for years to come."
Self catering Cottage website
Beach Hut Studio has won a new contract to develop a website for a self catering cottage in Northumberland. The website project will include the development of a logo, web style, content and guest helpful features such as maps and image galleries.
A new look for T-Shirts2u
T-Shirts2u asked Beach Hut Studio to develop a new website for their Milton Keynes based business. We worked on all elements of the website including the look & feel, menu structure and layout, writing the copy/content and building it in HTML5 and CSS.
The new mobile friendly designed website (www.t-shirts2u.co.uk) went live in May.
Source One CRM and e-mail marketing programme set up
Beach Hut Studio has worked with Source One Consulting on establishing a customer database and customer communication programme. The first e-mail marketing campaign activity using the new database went live in May 2014. Find out more about our e-mail marketing
Brighton Homestay Tutor developed and launched
Building on our expertise in the education sector, Beach Hut Studio has worked with a TEFL Tutor to develop their new website.... Brighton Homestay Tutor. We developed everything from the lively logo and branding to writing the content and building the website.
The HTML5/CSS mobile friendly website include features such as a location map, secure contact form, guest visitor maps, image gallery and a local weather forecast. Find out more about Tutor and Private Teacher websites
Wordpress driven website for Original Allstars
The Original Allstars Music Community Interest Company, based in Shoreham by Sea, asked Beach Hut studio to develop a website with a content management system so that they could maintain the website. We built and host a website built on Wordpress. See the Original Allstars website
2013 News
E-mail marketing for Gatwick Airport
During 2013 Stuart Lanham, Director of Beach Hut Studio, took on the role of CRM Manager for Gatwick Airport. This was a temporary marketing contract to support the development of Gatwick's e-marketing capacity.
In addition to managing Gatwick's sizeable marketing database and communication programme, Stuart was also responsible for developing the CRM strategy.
During this period, existing customer support and development was maintained but there was a hold on new projects. The contract concluded in September 2013 when Stuart returned full time to Beach Hut Studio activities.
2012 Selected News
Re-Designed Website for English Language Homestays
Beach Hut Studio has completed a full review and re-design of the English Language Homestays website. The new look site offers a much better user experience with quick menus and more informative landing pages to go with its clearer style. Take a look at English Language Homestays website
Shoreham Bonfire Marketing Campaign Achieves Biggest Crowd Yet
During 2012 Beach Hut Studio has managed the marketing and communication programme for Shoreham Bonfire Society in the lead up to this years event. Activity include the re-launch of the website with more inter activity, regular e-mail marketing campaigns, production of fliers and the management of social media including Facebook and Twitter.
The 2012 event was a great success achieving its biggest crowd to date - approx 3,000 - and also raising significant funds through collection on the night and via the website.
English Language Homestays Launched on Facebook
Beach Hut Studio has worked with English School, English Language Homestays, to launch its Facebook page. It has been launched in the new Facebook Timeline style and is targeted at English current and future students, as well as as tutors and agents.
Google AdWords Pay-Per-Click Campaign Launched
Beach Hut Studio has launched a new pay-per-click lead generation campaign for one of its clients. The campaign is focused around targeted keywords with preferred locations.
Online Survey Developed for School
We have completed an online survey project for a School based in Sussex. From a starting point of an existing paper based survey, Beach Hut Studio completed a review of the content before developing an improved survey structure and content. This was then developed in to a flexible online survey where the respondent is routed to different follow up questions based on their answers. Beach Hut Studio host the survey and complete the survey invite/follow up process as well as the all important analysis and reporting.
New Beach Hut Studio Website Unveiled
It's always the case that working for other people takes priority over our own work, but we have finally managed to update the Beach Hut Studio website. As you would expect it's a fully CSS, standards compliant website with more content about us!
Find Cottage Holidays Website Re-launched
The popular travel and accommodation website, Find Cottage Holidays, has been relaunched with a new look and new content. Building on its already successful format the website now offers over 12,000 self catering cottages and apartments, with cottage reviews, holiday ideas and regional guide. There is also a new Facebook page, where visitors can add their own comments and reviews, and a recently launched blog with offers and discounts.
Other Selected News
2011 another Year of Growth and Success
Beach Hut Studio is delighted to report that 2011 was another successful and profitable year. With the economy being far from healthy we are delighted to have had a year when we have had more marketing and web design clients than ever. Thank you to all of our clients for their support during the year.
Learn English 1-2-1 Website Launched
Beach Hut Studio has completed a brand new website design and build for client English Language Homestays. The new website, Learn English 1-2-1, focusses on its English language course programmes in the UK, South Africa and France. Courses are available for juniors (under 17) to mature students (55 plus) and for all levels from beginner and intermediate to professional and even aviation English.
Successful Shoreham Bonfire Night in 2011
The Shoreham Bonfire Society, which Beach Hut Studio sponsors, had a hugely successful Beach Family Bonfire night in 2011. The event that is self funded, had over 2,000 people attending it with the majority being young families and local residents.
Beach Hut Studio supports the event through the running of its website and communications including blog, Facebook, e-mail marketing and printed fliers and leaflets.
Building a Winning Relationship
Beach Hut Studio works closely with our customers over the medium to long term to deliver sustainable benefits and success. We are proud to say that we have never lost a client and many of them have been with us for a number of years.
However, don't just take our word for it. Please take a look at our customer comments and testimonials - we can even arrange a call with them if required.
Supporting Businesses Across the UK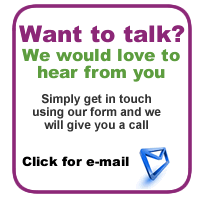 Beach Hut Studio is based in Shoreham by Sea, West Sussex. Shoreham is based between Brighton and Worthing which makes it ideally placed to support businesses there and in the area including Southwick, Lancing, Hove and Portslade. However, it is conveniently on a fast rail route to Burgess Hill, Haywards Heath and London.
Our Marketing, Communications and Web Design expertise works in any business and so we would be delighted to talk to you about your project. Please contact us via our contact form.