Pick and Choose your Marketing Services
Sometimes businesses simply want a bit of marketing support to help them through busy periods, to boost sales in the quiet times or to access a specific marketing expertise. Which is where Beach Hut Studio's Marketing Pick 'n' Mix comes in, we have a wide range of marketing expertise which you can just 'buy-in' as needed.
With over 20 years experience in developing and implementing award winning marketing programmes at leading Blue Chip companies we are well placed to support you with a full range of marketing activities including:
Direct Marketing
Lead Generation
E-mail Marketing
Online Marketing
Blog Posting & Articles
Marketing Planning
Copy writing
PR & Communications
Advertising
Direct Mail
Brochures/Leaflets
Campaign Management
Social Media
Facebook posting
Customer Experience
Customer Research
Web Design
Strategic Marketing
Don't Know What you Need or Where to Start?
If you do not know what marketing expertise or support you need, but do know that you just need some help, then give us a call. We will listen to what you are trying to achieve and then develop a plan to meet your goals and ambitions. YOU can then choose what marketing ideas you want to pursue and how much support you need to deliver them.
Absolutely no hard sell, no pushing unrealistic marketing ideas, just pure and simple good marketing advice and support.
Practical Marketing that Works
We are absolutely focussed on delivering practical marketing that delivers results. We have come from a business background where every marketing penny had to be fought for, spent wisely and then delivered far more value than it cost.
With over 20 years of success in delivering marketing support to small and medium sized businesses we know what it takes to make effective marketing programmes, whatever the size of your budget.
Online and Offline Marketing
With a marketing expertise and a successful web design business, Beach Hut Studio is able to help with all your online and offline marketing.
Our online Marketing includes web design and development, search engine optimisation, lead generation through Adwords (Google, Bing, Yahoo), e-mail marketing, and the use of Social Media including Facebook, Blogs and Twitter.
Offline marketing we offer includes PR, advertising, newsletters, brochures, leaflets and lots more.
Building a Winning Relationship
We work very closely with our customers over the medium to long term to deliver sustainable benefits and success. We are proud to say that we have never lost a client and many of them have been with us for a number of years.
However, don't just take our word for it. Please take a look at our customer comments and testimonials - we can even arrange a call with them if required.
Free Marketing Consultation
We offer small businesses across Sussex a free, no obligation, marketing consultation. If the term marketing review/audit/consultation gives you a chill then let us put you mind at rest. We are simply looking to help you review where you are at and give you some ideas about the next steps, give you an idea of the options available to you. See more about our Free Marketing Consultation and our Marketing Spring Clean
Marketing Support Across the UK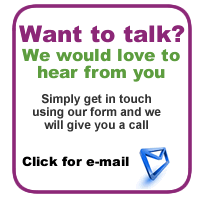 Beach Hut Studio is based in Shoreham by Sea, West Sussex. Shoreham is based between Brighton and Worthing which makes it ideally placed to support businesses there and in the area including Southwick, Lancing, Hove and Portslade. However, it is conveniently on a fast rail route to Burgess Hill, Haywards Heath and London.
Our Marketing expertise works in any business and so we would be delighted to talk to you about your project. Please contact us via our contact form.