Give your Marketing a Spring Clean?
The sun is out, the weather is warming up... Spring is in the air! It's a great time of year that is renowned for clearing out cupboards, getting rid of the clutter and making a fresh start, so why should your business be any different?
Now is the perfect time to review how your marketing is working for you:
Is your marketing and advertising generating new business leads?
Does your website generate clicks and is it the right sort of traffic?
Are you converting business leads in to sales?
Are you getting repeat sales from your customer base?
Do you communicate effectively with your customers?
Does your Marketing add value and is it cost effective?
These are just some of the questions you need to be thinking about and what our FREE marketing consultation can help you answer.
Free Marketing Consultation
We offer small businesses across Sussex a free, no obligation, marketing consultation to help them start this Marketing spring clean process.
With over 20 years experience in developing and implementing award winning marketing programmes at leading Blue Chip companies we are well qualified to review your marketing programme and give you some great ideas on how to make it even better.
Your Free Consultation
If the term marketing review/audit/consultation gives you a chill then let us put you mind at rest. We are simply looking to help you review where you are at and give you some ideas about the next steps, give you an idea of the options available to you. No pressure selling, no criticising what you are already doing and no obligation to do anything further.
At a fact finding meeting we will take a look at all of your current marketing activity whatever that may include (things like leaflets, brochures, website, online marketing, newsletters, adverts, directory listings), look at the results of your efforts (campaign results etc) and get a clear picture of what you want to achieve with your marketing budget.
We will then review and analyse all of this information and develop a feedback report for you. This feedback will include everything that we have found, from what we think is working, what may need tweaking and what new opportunities exist.
Recommendations to Improve your Marketing
We will give you a set of recommendations that will help you improve your marketing effectiveness, generate more new business leads and improve your customer cross selling.
We will, of course, put this in a written report but we will also talk you through all of our ideas and thoughts. Then you can implement the marketing ideas yourself or we can help you with delivering any part of them.
Our Marketing Services
We know what it takes to make effective marketing programmes, whatever the size of your budget, our expertise includes the following:
Direct Marketing
Lead Generation
E-mail Marketing
Online Marketing
Blog Posting & Articles
Marketing Planning
Copy writing
PR & Communications
Advertising
Direct Mail
Brochures/Leaflets
Campaign Management
Social Media
Facebook posting
Customer Experience
Customer Research
Web Design
Strategic Marketing
Building a Winning Relationship
We work very closely with our customers over the medium to long term to deliver sustainable benefits and success. We are proud to say that we have never lost a client and many of them have been with us for a number of years.
However, don't just take our word for it. Please take a look at our customer comments and testimonials - we can even arrange a call with them if required.
Marketing Support for Sussex Businesses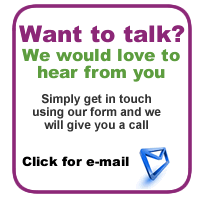 Beach Hut Studio is based in Shoreham by Sea, West Sussex. Shoreham is based between Brighton and Worthing which makes it ideally placed to support businesses there and in the area including Southwick, Lancing, Hove and Portslade. However, it is conveniently on a fast rail route to Burgess Hill, Haywards Heath and London.
Our Marketing expertise works in any business and so we would be delighted to talk to you about your project. Please contact us via our contact form.