Beach Hut Studio, based in Shoreham by Sea, has developed and launched a new website for English Language Homestays (ELH).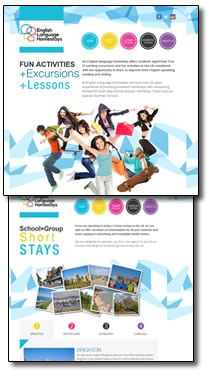 ELH bring thousands of International students to the UK each year most of which are under the age of 20, and so the new look website has been given a youthful feel with vibrant colours and fun & active images.
The new look web design also builds on the new logo, which was also developed by Beach Hut Studio.
The website is full responsive and so will create the same great first impression whether you are viewing on PC, tablet or mobile phone.
If you would like to know more about this website development or wish to talk to Beach Hut Studio about your next web design project please contact us.